Our customer segments include device and network manufactures and vendors as well as network operators, contractors and R&D organizations.
We have trusted customer relationships with largest network vendors, manufactures, universities and their partners. These include, for instance, Nokia, Nokia Solutions and Networks (NSN), European Space Agency (ESA) and Renesas Mobile Corporation and their partners. Close connections with industry and academia helps to attract the top talents to the Magister.
Some of our reference work include e.g.
Simulator design, development (C/C++) and maintanance according agile principles
Simulations and performance analytics of wireless networks
Advanced transmission and reception technologies in 3.5G HSDPA and HSUPA
Voice-over-IP performance in 3.5G HSDPA/HSUPA and 4G LTE
Energy efficiency solutions for 3G and 4G
Mobility management in 4G LTE
WiMAX performance and optimizations
Smart city concept, technology and business case design and evaluation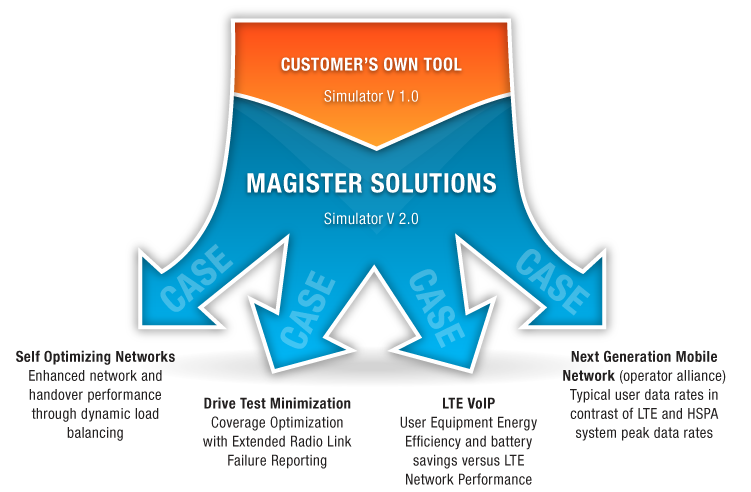 For more information, you visit our latest

Publications.